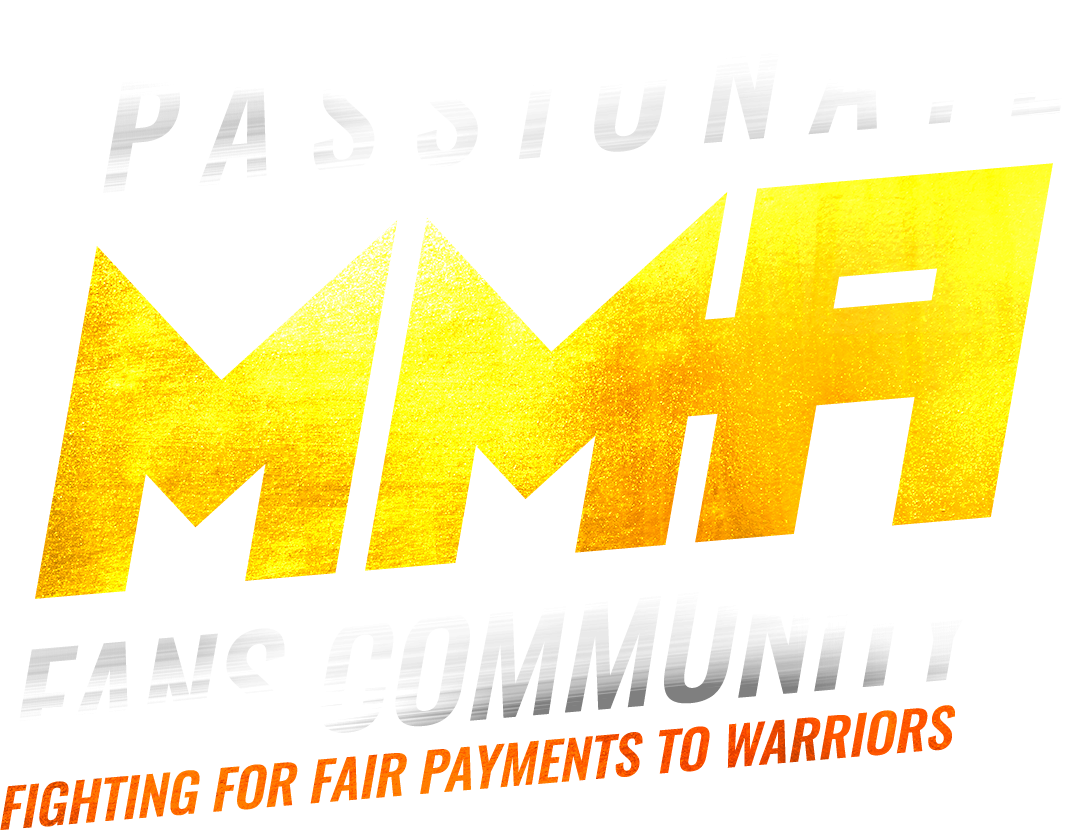 Supported more than 40 professional MMA fighters - Over $500,000 distributed
Buy MRI to directly support the fighters - No middlemen

buy on uniswap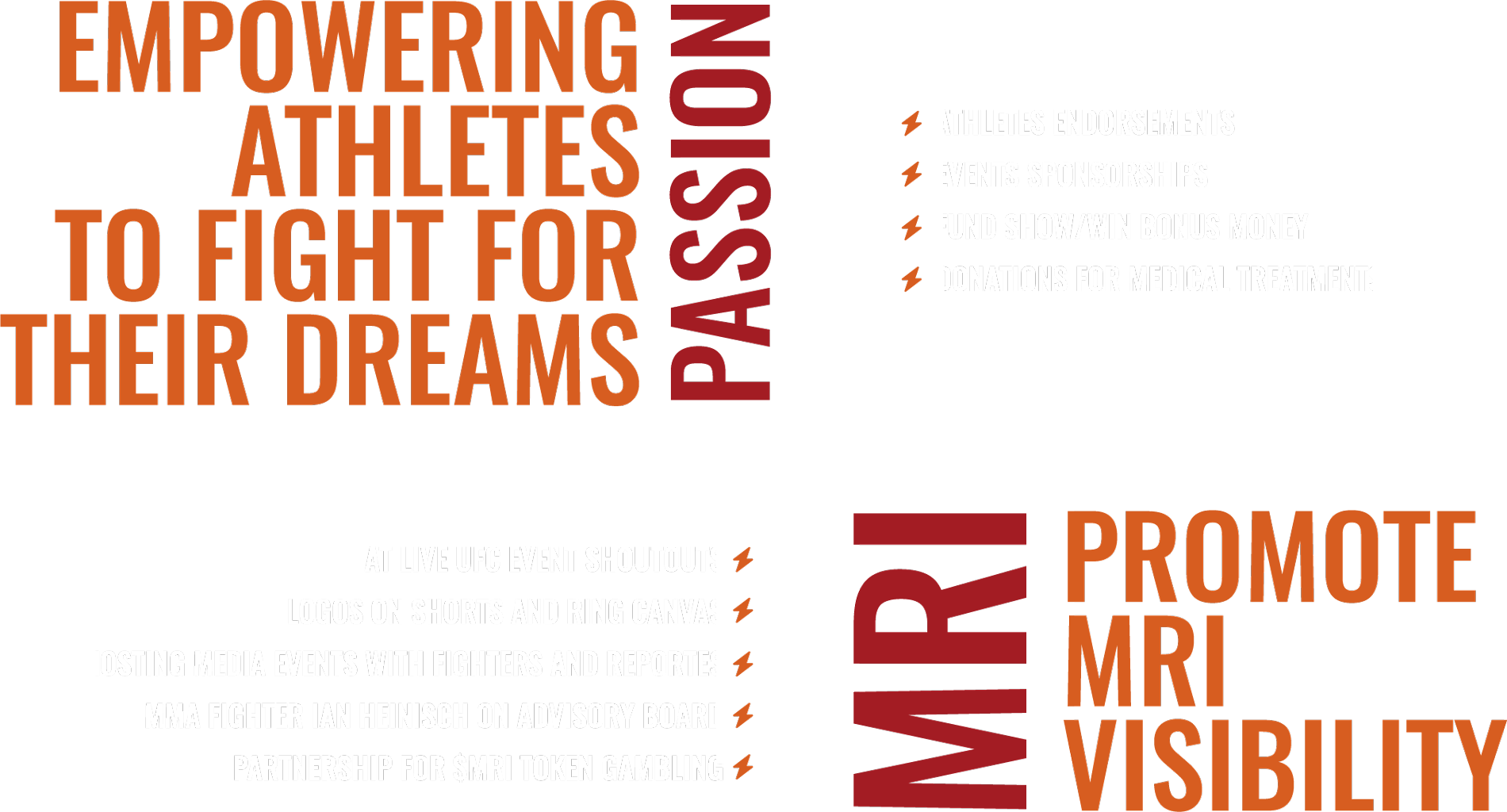 The Problem:

UFC is a $4b industry
The top earners make millions of dollars whilst 36% of the fighters are earning just $46k
Training camps alone are roughly $10k per fight, on top of travel expenses and taxes.
This cycle causes fighters to enter the ring with ailments and other injuries due to the financial constraints they would be under if they had to skip a fight and miss a paycheck.
The Solution:

MRI is the first of its kind token that offers direct sponsorship to fighters in the form of Ethereum and the native MRI token. This unique approach empowers athletes and fosters collaborations across industries. As online casinos gain popularity, we're exploring partnerships with the
best non gamstop casino
to offer more opportunities for our community to use the MRI token.
Fighters can liquidate their Ethereum to help cover expenses whilst holding the MRI tokens to incentivize the success of the project as well as incorporating themselves into the community.
MRI is committed to matching the current performance bonus issued by the UFC for the "Fight of the Night". At UFC271, a $50k bonus was issued by MRI to Bobby Green and Nasrat Haqparast.
MRI is committed to sponsoring events and training camps to alleviate costs and provide additional earning potential for athletes.
Above all is the health of these tremendous athletes. This is why MRI has taken it upon themselves to sponsor medical treatment and facilities for fighters when they need it most. In addition to directly supporting the medical costs of fighters, MRI is working on a sponsorship with the Cleveland Clinic's Brain Trauma Department. They are specialists in treating head injuries which are most commonly present in MMA fighters, and we are excited to help fund their research.
tokenomics
MMA
UFC- $4,000,000,000 industry
Average UFC fighter earns $146,000 – but this number isn't an accurate medium as the top fighters can earn millions whilst the guys at the bottom can earn as little as $10-$20k
To put into perspective a below average fighters compensation. If they were to earn $50,000 a year, averaging 2 fights year at $25,000 a fight
Training Camp (per fight): $10,000
Travel Expenses for foreign fighters: $4,000
Taxes: $2,000 Total: $16,000 / $25,000
This nets a fighter only $9,000 per fight
Why Marshall Rogan Inu?
In the world of Crypto, dog coins are the best way to catch the attention of the mainstream. With the rapid growth and popularity of cryptocurrencies, many investors are turning to crypto trading bots to navigate through the volatile market. Trading bots like bitindex ai are designed to execute trades on behalf of users, utilizing advanced algorithms and artificial intelligence to analyze market trends. Visit
https://sites.google.com/view/bitindex-ai/
for more information about bitindex-ai. We felt the best way to brand our project to gain the most amount of eyes and in doing so, help the most amount of fighters was to make it something similar to #DOGE & #SHIB which caught huge mainstream attention. What better fit than Marshall Rogan, the dog of Joe Rogan – the greatest podcaster of all time and of course he is also deeply involved in the UFC & MMA community. This way, we have the attention of the meme coin investors as well as the MMA community to create one giant combined positive community involving MMA, meme coins & the legend that is Joe Rogan.
mri roadmap
faq
Are you saying that UFC does not pay their fighters enough to compete?
Is $MRI a prohibitive sponsorship?
Are you giving away free money?